YooB Games
10
Top Free Games – Never Get Bored Again
If you get bored quickly and want to play a variety of games on your phone without having to download them then this app is an ideal choice for you. YooB Games offers you a nice collection of both online and offline games that you can play on your phone anytime and anywhere you want. It allows you to play top free games that have been handpicked for your pleasure. Each game you get to play has something different to offer to you and will ensure that you won't get bored. If you get tired of playing one game, you can choose a different one and start playing it instead. Since you don't need to download the game, you can start playing it instantly.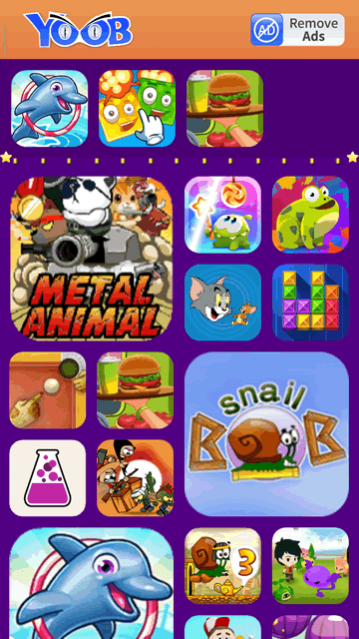 YooB Games has a simple user interface that meshes well with its user-friendly design and layout. All of the top free games that this app provides you are listed on its home screen. You will just need to click on the title of a game to begin playing it. There is a loading time that you will need to wait through, though. Also, if the game is an online game then you would need an internet connection to play it. But, don't worry, there are offline games available that will keep you entertained if you don't have an internet connection. You can play these offline games until you have an internet connection available. All the games on offer are interesting and fun to play so you can play any of them.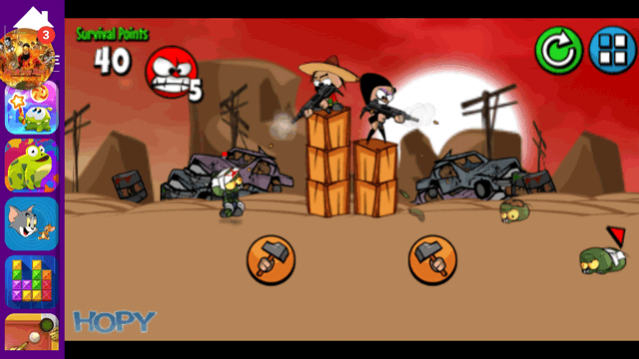 The top free games that are available on YooB Games are all easy to play as well. Some of them even have a tutorial too. You can use it to learn how to play the game. Once you start playing, you will find it hard to set your phone down. Each game is addictive and will keep you glued to your phone screen. In some games, you have to shoot down enemies. For instance, there is a zombie game in which you have to survive the zombie attacks. You will have to kill them all if you want to survive. There are guns available too which you can use for killing the incoming zombie waves. You can also build up defenses to give yourself more time to kill the zombies.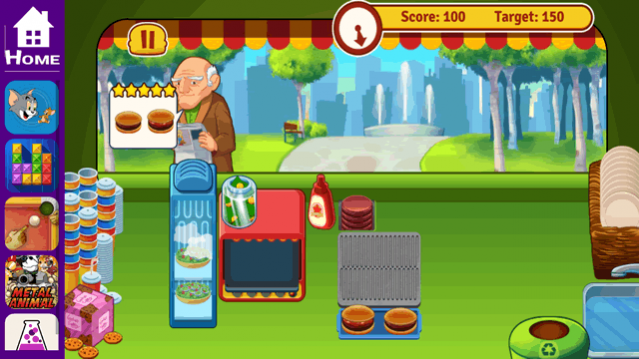 YooB Games offers simulation games to you as well. There is a restaurant simulator on offer in this app. In this game, you get to experience the life of a restaurant owner and serve the customers that keep flocking to your restaurant. You will be in charge of making the food the customers want. Also, you would have to ensure that none of the customers have to wait too long. This means that you will have to work quickly and prepare the orders as fast as you can. You will have to multi-task too and simultaneously prepare the food and collect money. In the beginning, it will seem impossible but soon you will get the hang of it. In addition to the simulation games, there are various matching games on offer too.
Features:
Lots of games available to play
Both online and offline games on offer
Multiple types of game available
No need to download games on the phone
Play top-rated games for free
Conclusion:
YooB Games is a gaming app that is ideal for people who love playing different types of games and get bored too quickly. It provides them a variety of different games that won't let them get bored easily and offer something new for them every time. It is an excellent collection of top free games available on the Android platform and you should try it.
---
Add a review
Tell us your experience with
YooB Games
10
RELATED PROGRAMS
Our Recommendations
---
---
---
---